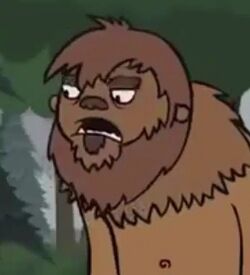 The Sasquatch is a creature who lives in the forest in Fair City. It first shows up in the episode Robo-Camping, when Becky uses a can of Sasquatch repellent to drive it away while she is trying to change into WordGirl. However, it turns out to be a friendly creature, joining the campers around the bonfire at the end. The creature is also seen in House Arrest, where it returns with the Botsfords from their camping trip.
Ad blocker interference detected!
Wikia is a free-to-use site that makes money from advertising. We have a modified experience for viewers using ad blockers

Wikia is not accessible if you've made further modifications. Remove the custom ad blocker rule(s) and the page will load as expected.