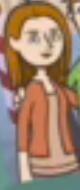 Steven Boxleitner's niece refers to the possible niece of Professor Steven Boxleitner.
Verbal reference
He mentions buying a gift for her in Rat Trap and the dialogue of his henchmen confirm it:
Two-Brains: It's for my niece's graduation! Hehe...
Meatloaf: But boss, she graduated two years ago! Lovely affair.
Charlie *nods*
Image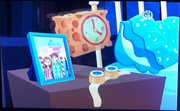 In Hello New Year, Goodbye Moon a picture is seen of Steven standing next to a girl and she is resting her left arm on the small of his back while he is wrapping his right arm around her right shoulder. Some speculate this could be the indicated niece, or it could be someone else.
Ad blocker interference detected!
Wikia is a free-to-use site that makes money from advertising. We have a modified experience for viewers using ad blockers

Wikia is not accessible if you've made further modifications. Remove the custom ad blocker rule(s) and the page will load as expected.