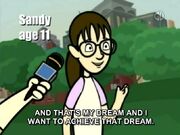 Sandy is the name of a female background character who wears glasses, brown hair in a ponytail, and a white shirt with pink sleeves. She was named in What's Your Favorite Word? which she was interviewed on when she was 11, at which time her favorite word was "Dream".
She appears in Theme Park WHAMpage along with Eli when they are both being bounced on the Bounce House by Whammer. Unlike Eli, she does not voice appreciation for the bouncing, and seems more grateful for WordGirl's assistance when she stops it.
She is identical in appearance to Aliza, which may be due to an editing mistake.
Interview for WYFW
I like the word "dream" because, when I think about dreams it's something you want to achieve and a goal. And I want to be an actress, a dancer and a singer when I grow up. And that's my dream, and I want to achieve that dream, so... I really like dreams.
Gallery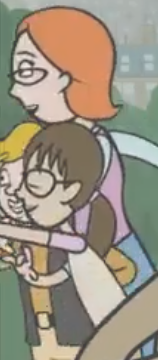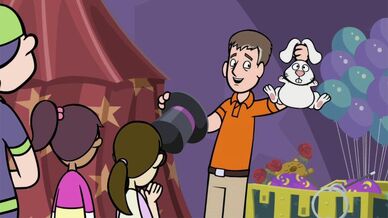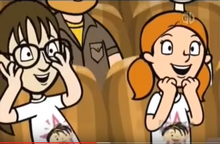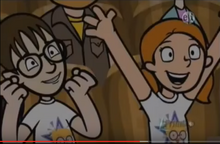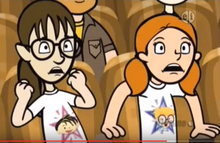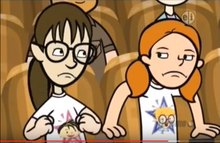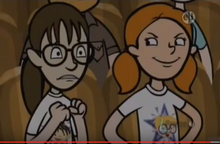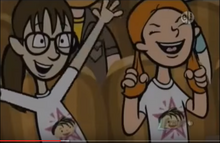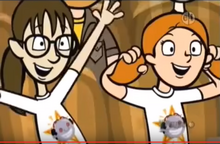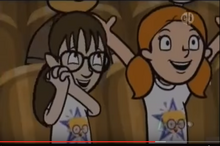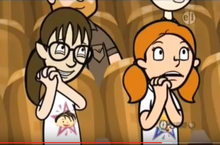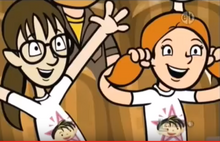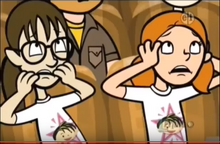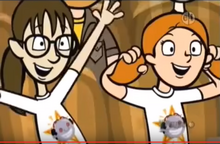 Ad blocker interference detected!
Wikia is a free-to-use site that makes money from advertising. We have a modified experience for viewers using ad blockers

Wikia is not accessible if you've made further modifications. Remove the custom ad blocker rule(s) and the page will load as expected.