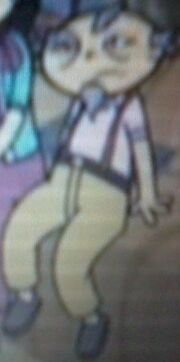 Grandpa Ming is the grandfather of Todd "Scoops" Ming. According to Sonny Days, he is 78 years old in "Sonny Days With a Chance of Showers." He is seen to be frowning most of the time, even when he was hypnotized in one episode.
He is the father of Mr. Ming and Mrs. Ming and Mrs. Ming's sister. He is both the paternal and maternal grandfather of Scoops, his only grandfather, since Todd's parents have the same mother and father according to his family tree.
Appearances
Episode needed
Todd's family tree in this episode also shows Grandma Ming. It is unknown if she is also called "Grandma Ming" or something similar.