Anthony is the name of a 10 year old boy interviewed on What's Your Favorite Word? who shares a name with Fair City's television reporter.
His favourite word is "pugnacious".
Interview from WYFW
My favorite word is "pugnacious", because it sounds really funny. It means when someone enjoys fighting. I'm a little pugnacious. Well, that's what my mom says. And my brother's a little pugnacious. So's my other brother. And kind of my sister.
Gallery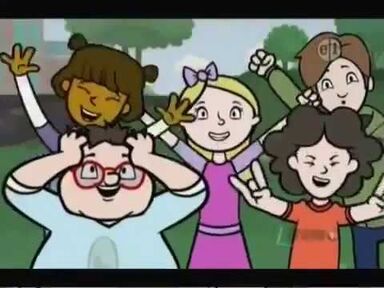 Ad blocker interference detected!
Wikia is a free-to-use site that makes money from advertising. We have a modified experience for viewers using ad blockers

Wikia is not accessible if you've made further modifications. Remove the custom ad blocker rule(s) and the page will load as expected.